OSRS Crafting Guide From Level 1 to 99 | RuneScape Training
Oct. 31, 2019, 18:40
---
OSRS has a wide variety of skills, each train helps you to improve in a specific way. Some skills are helpful for combat, and others are not related at all to the combat. Crafting is one of these skills which are listed under the non-combat category.
It's a F2P skill that is used to craft different items such as armor. There are many different ways to train Crafting, some of them are cheap and others are expensive.
Expensive ways are always going to be much faster, and that's why we are going to focus on them to reach level 99 crafting as fast as possible.
Everything You Need To Know About OSRS Crafting Training
Some people use this skill generally to make money, but overall it's not the best way to make money.
Related RuneScape Guides:
OSRS Crafting Training From Level 1 To 99
Crafting mainly can be trained by fusing 2 items into a new item, doing that requires a certain crafting level based on what kind of item is being crafted.
The training ways mentioned below require a good amount of OSRS Gold, which means you can visit our Gold selling page to buy any amount of OSRS Gold that suits your needs. 
From Level 1 to 33
Reaching Level 33 Crafting is very fast and requires not so big amount of Gold. You will be crafting two different items to reach level 33. The first item will help you to reach level 8 and the second item will achieve the goal. Leather Glove is the first item, while Gold Amulet is the second item. You will need a Needle,  30 Threads, and 112 Leathers to crafting enough Leather Gloves till level 8. 
After that, you will need an Amulet mold, 582 Gold bars, and any Furnace to start crafting Gold Amulets. You will get 13.8 Crafting XP by making one Leather Glove and 30 XP by making one Gold Amulet. 
From Level 33 to 54
Reaching Level 54 Crafting can be done quickly, but it requires a good amount of OSRS Gold. Crafting by using Glassblowing is the fastest way to reach level 54. You will be crafting 3 items, all of these items require Molten Glasses and a Glassblowing pipe to be made. The first thing to craft is the Empty Vials, you will need 780 Molten Glasses to reach level 42 Crafting.
The second item is the Empty Fishbowl, 523 Molten Glasses are required to reach level 46. The third item is the Unpowered Orb, 1,579 Molten Glasses are needed to reach level 54. The three items are giving 35, 42.5, and 52.5 Crafting XP respectively. Doing all of that is pretty easy since you don't need to move anywhere to do it. Standing near the Grand Exchange is the most efficient way to do it.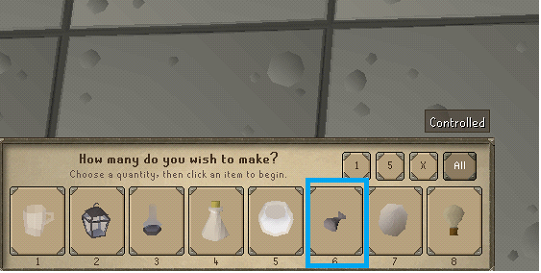 From Level 54 to 63
Once you reach level 54 Crafting, the next levels will be kinda harder to train and also required more money. The best way to reach level 63 is by crafting Elemental Battlestaves, it is very expensive, but also so fast compared to the other training ways. Reaching level 58 requires crafting 736 Water Battlestaves. To create them, you will need 736 Battlestaves and 736 Water Orbs. After that, you will need to start crafting Earth Battlestaves to reach level 62. You will need 972 Battlestaves alongside 972 Earth Orbs to achieve that.
The last level to 63 can be done by crafting Earth Battlestaves, but you can craft Fire Battlestaves instead if you want to do it faster. 279 Battlestaves and 279 Fire Orbs are needed to achieve the goal. You will be getting 100, 112.5, and 125 Crafting XP respectively by crafting one staff of each type of these Elemental Battlestaves.
From Level 63 to 99
Reaching level 99 Crafting requires even more Gold and takes more time. Crafting Dragonhide bodies will be the best and fastest way to reach level 99. Making these Dragonhide bodies requires Threads and Dragon Leathers. Green Dragonhide Bodies are the best thing to craft to reach level 71 and you will need 7,194 Green Dragon Leathers and 1,500 Threads to do that. Each Body crafted gives 186 XP.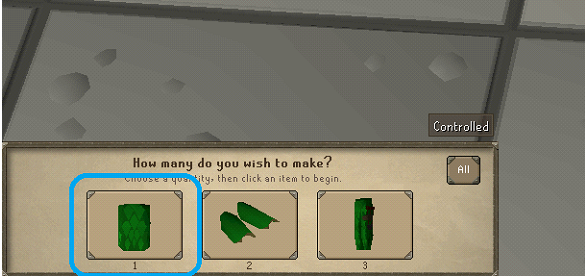 From level 71 to 77 you will have to start crafting Blue dragonhide bodies. 9,447 Blue Dragon Leathers and 1,850 Threads are needed to do that. Each Body crafted gives 210 XP.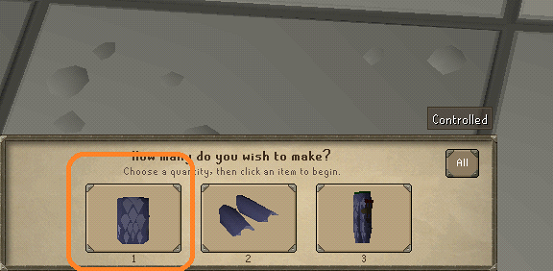 Once you reach level 77, you will unlock the ability to craft Red Dragonhide bodies. Crafting these will be the best way to reach level 84.18,921 Red Dragon Leathers and 3,700 Threads are needed to do that. Each body crafted gives 234 XP.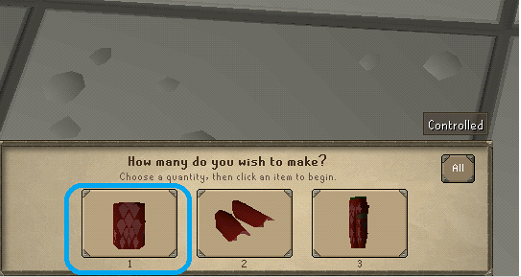 After level 84 Crafting, you will be only crafting Black Dragonhide Bodies until level 99. 134,406 Black Dragon Leathers and 26,900 Threads are needed to do that. Each body crafted gives 258 XP.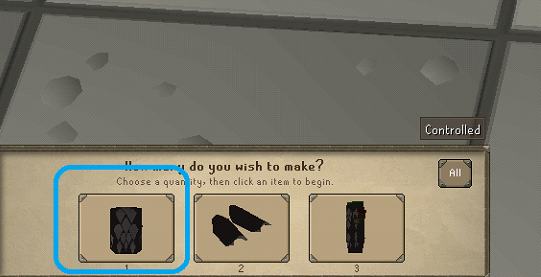 Final Thoughts About RuneScape Crafting Training
By following the mentioned training ways, you won't really need to be that active while training your Crafting until level 99. Two or three clicks every few seconds will be enough to do it efficiently.
Generally, OSRS Gold is the key to accelerate the game progress, which means you won't need to spend weeks and weeks while training your skills or completing your quests. So if you haven't the required Gold to train your crafting or any other skill, you can always buy Gold from Probemas.